Leadpipes - Using Filters to Target your List
Within Leadpipes there are various filters to help target a specific type of lead for your list to market to.
**Your initial search will be by County(ies), City(ies), zip code(s) or a specifc property address.  Optionally on the initial search, you can search by Lead Type, Owner Type, and Property 

Depending on the type of Leadpipe you select (Cash Buyer, Bankruptcies, etc.), different filters will become available that can be used to refine your search.
Last Sale Date (3 mo., 6 mo., 1 year)
Owner Lives  (absentee owners in and out of state, owner-occupied)  
Loan to Value  (min to max)
Location (State, County, City, Zip)
Property (type, bed, bath, Year Built)
Tax Info (Last Sales Price, Assessed Value)
 Lot Size (Sq. Ft to Acreage)
Square Footage 



Saving your Search:
Have a specific filtered list that you are going to search on a regular basis?  If so, you can save the search for easy access to new leads without having to set your filters again. 
To save your search:
1.    Select the Leadpipe type
2.    Set your filters
3.    Click the box located above the lists of leads that populated that says 'Save Search'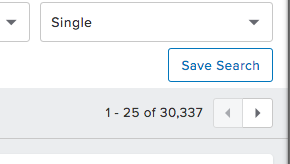 Once saved, this Saved Search can be found in the 'Saved Search' section in the Leadpipes Homepage or after your search within the Leadpipes section. Click on your Saved Search to automatically pull up new up-to-date leads.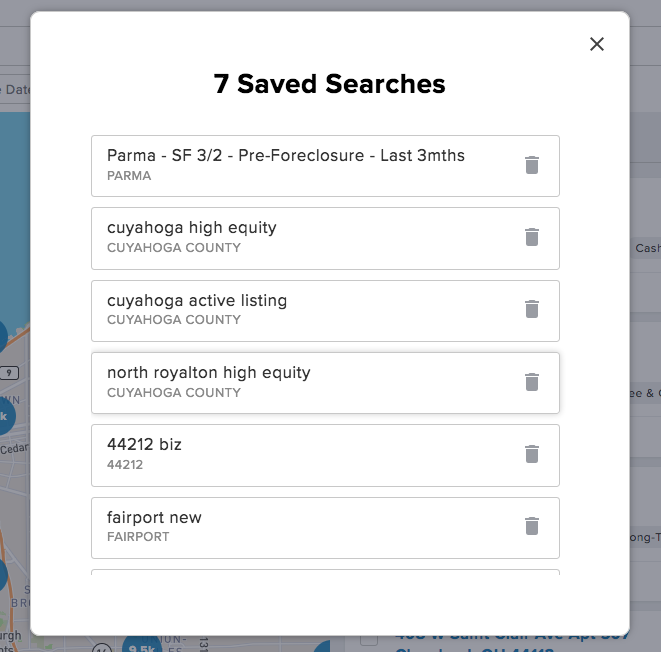 TIP: Your most recent Saved Searches will populate on your account Dashboard in the order in which they were created; allowing you the ability to quickly jump to a saved search in one click.