The property details page in leadpipes will provide you with in-depth details on the specific property.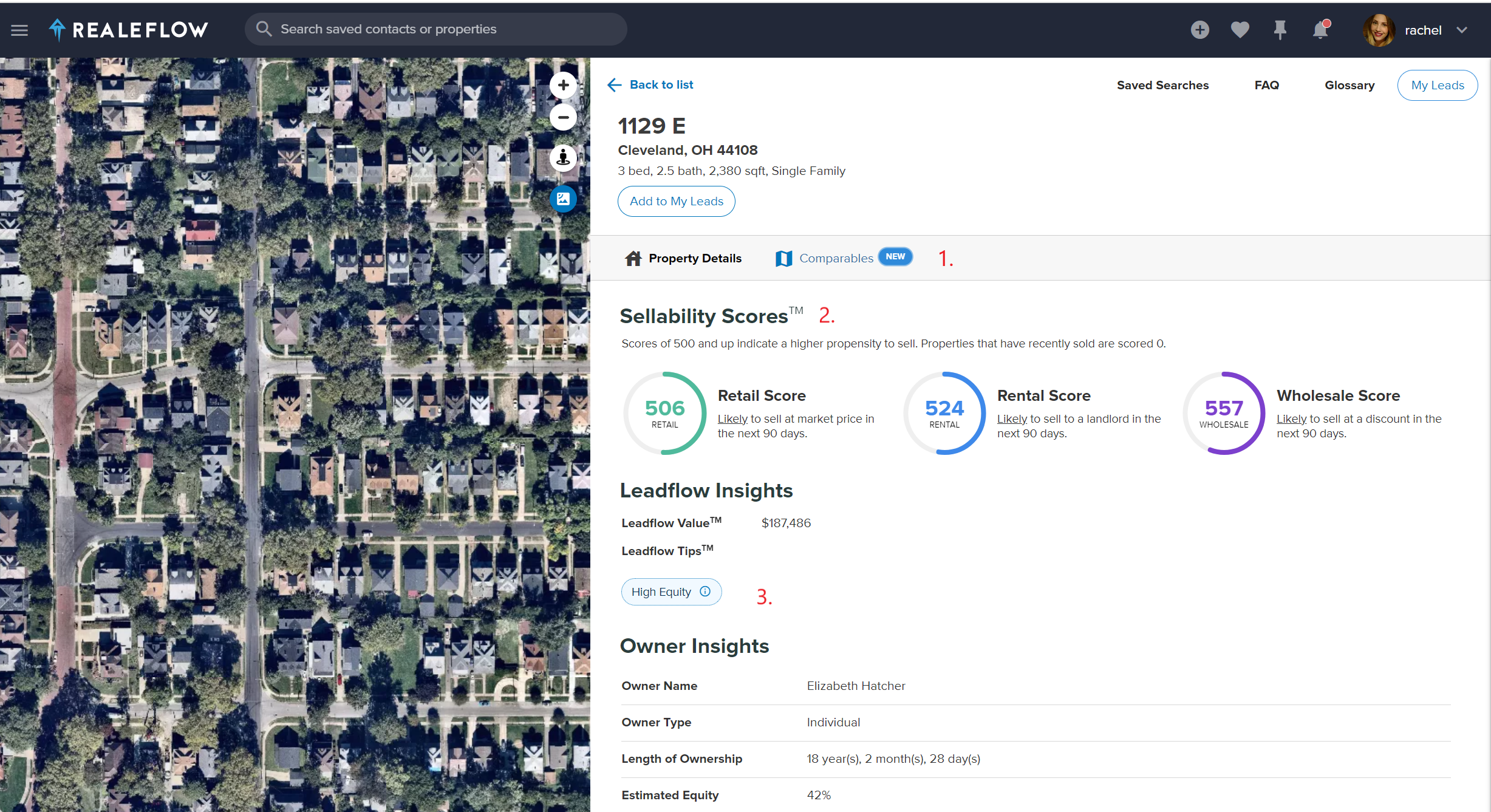 1. Comparables - This tab will take you to the comparable properties for the address you are looking at. This article will help you navigate the Comparables feature.
2. Sellability Scores - Leadpipes Ai uses Sellability Scores to rate properties on their propensity to sell in the next 90 days at the Retail, Rental, and Wholesale levels. If you have purchased the Leadpipes Ai, you will see the scores display here. You can find out more about Leadpipes Ai here. 
3. Leadflow Insights - This section will provide you with the Leadflow Value on the property along with specific Leadflow Tips like whether the property has High or Low Equity, is an Absentee Owner, etc... Clicking on the provided Leadflow Tips will open our glossary for in-depth definitions on the specific lead types.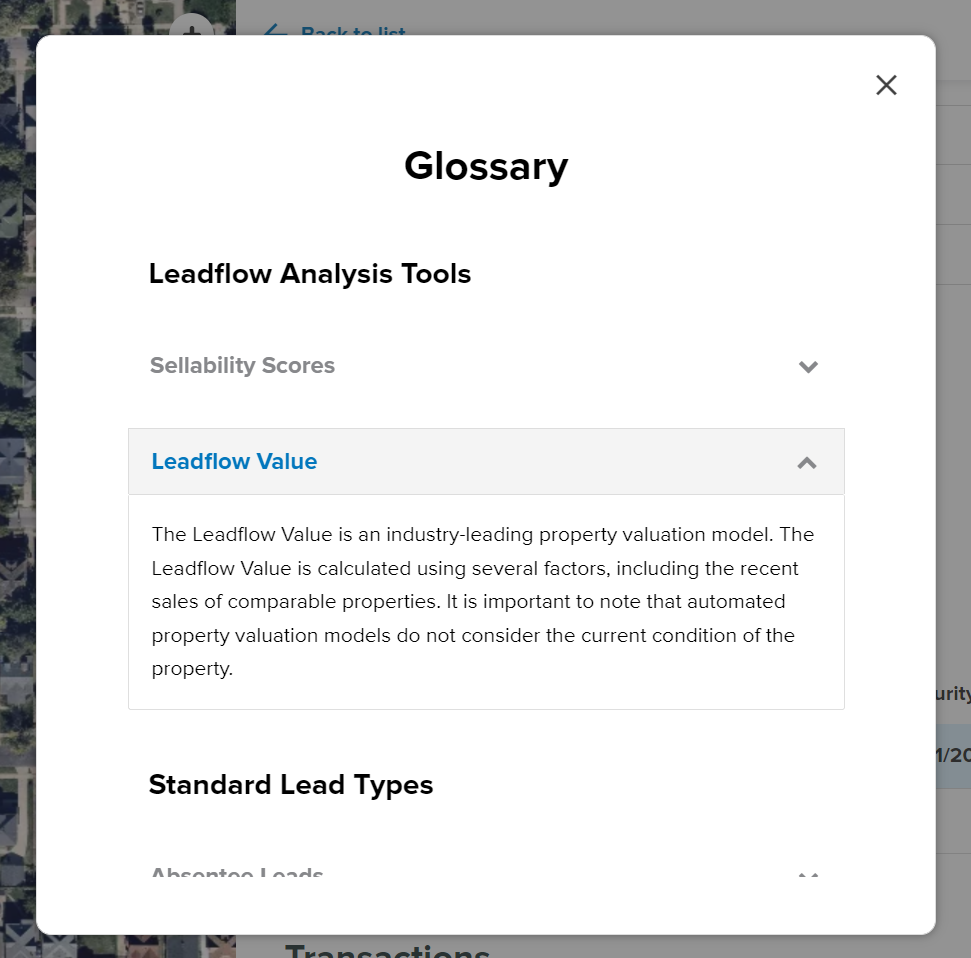 4. Property Details - This section will provide you with all the relevant data on the property such as Home Type, Square Footage, Year Built, etc...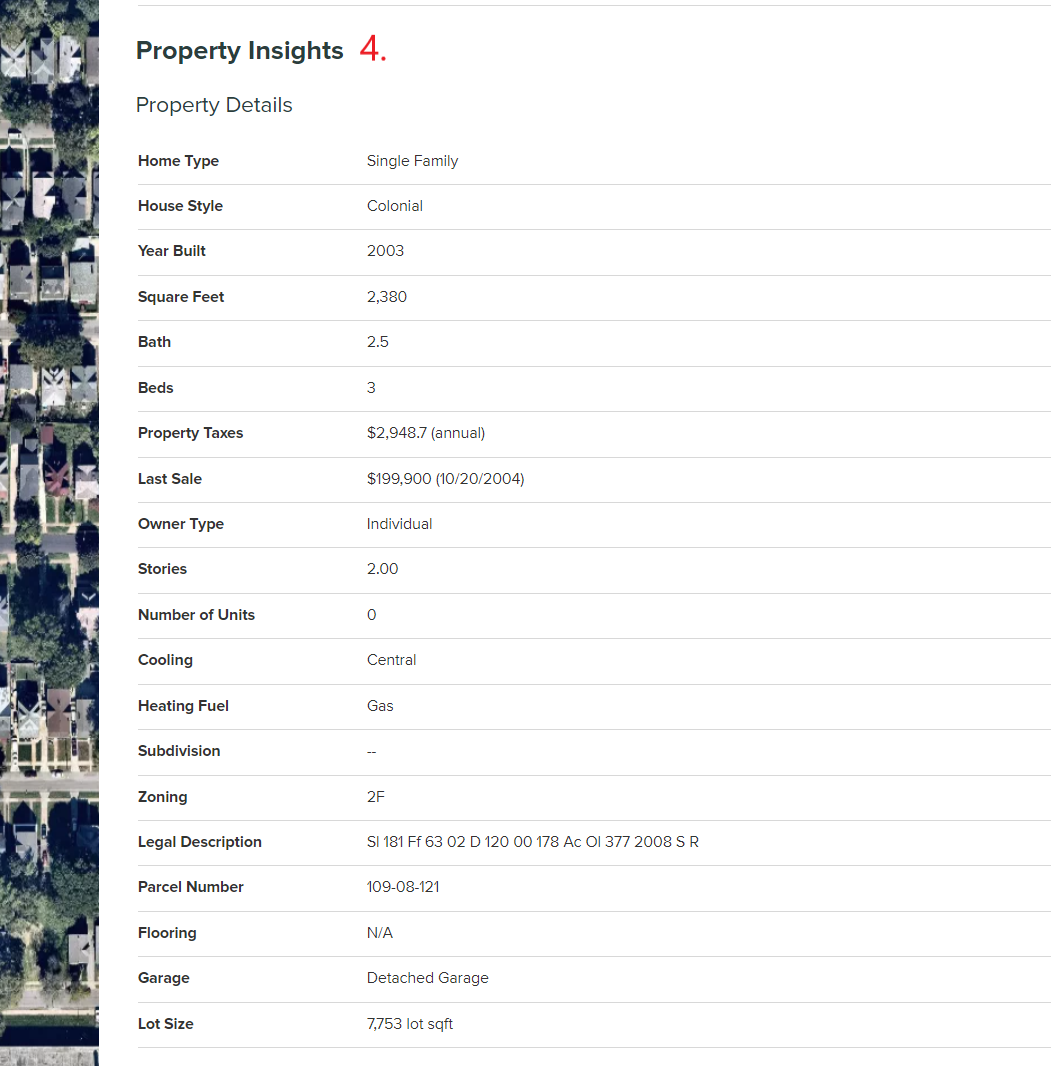 5.  Equity / Valuations / Construction & Materials - This section will provide you with estimated mortgage balances, LTV, AVM, Market Value, along with the Construction & Material details on the property.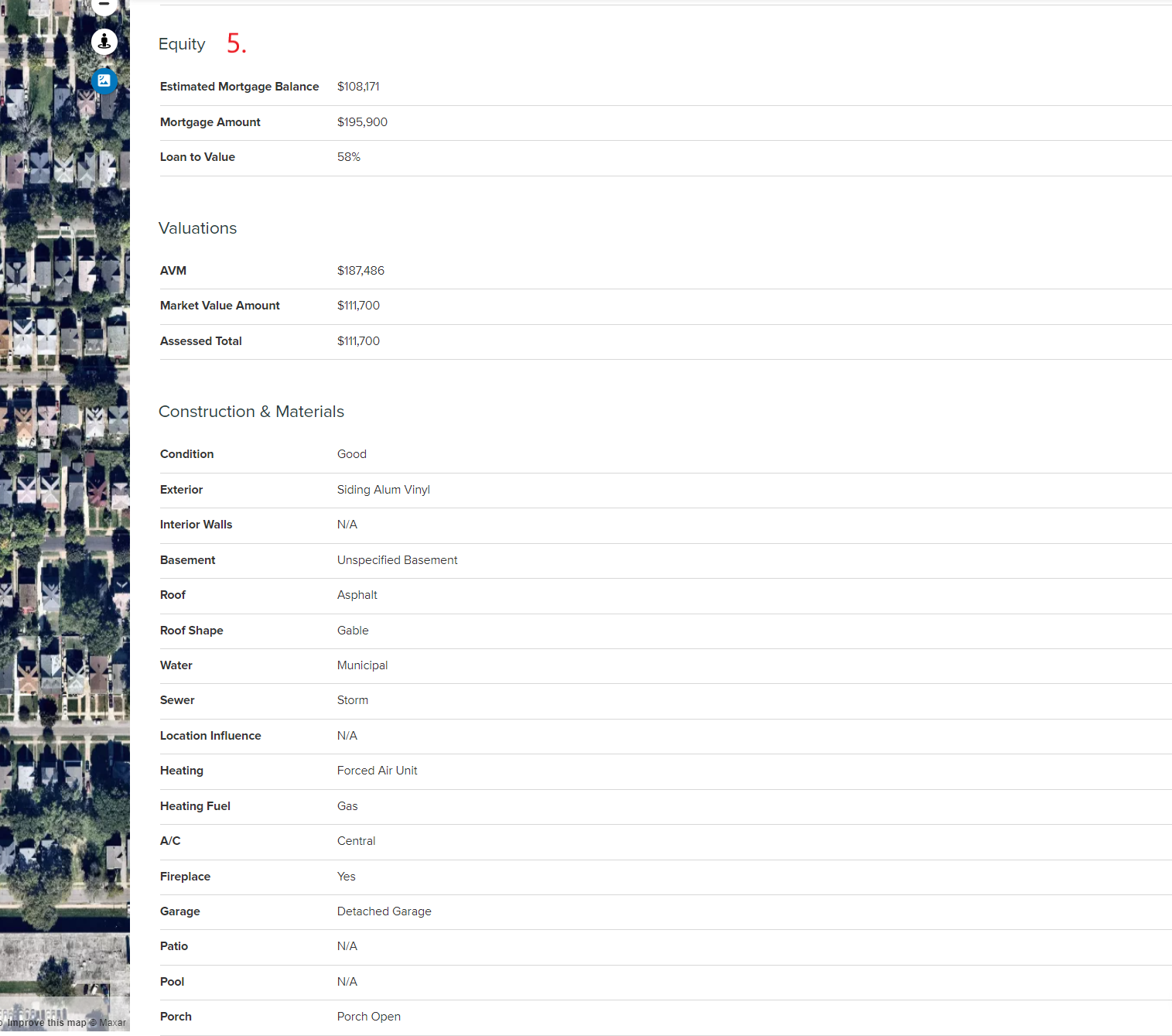 6. Loans & Transaction History - This section will provide you with any open loans and loan history along with the transaction history available via public record data.