Calendar- Linking Realeflow Calendar to Google or Outlook

You are now able to sync your Calendar with Google Calendar or Outlook.  

**Outlook syncs once every hour.
**Google syncs 1-2 times per day

1.    Go into the Calendar from the Manage drop down in the side navigation.

2.    Once in the Calendar click on 'Calendar Feed'.  

3.    Copy the iCal link in the pop up box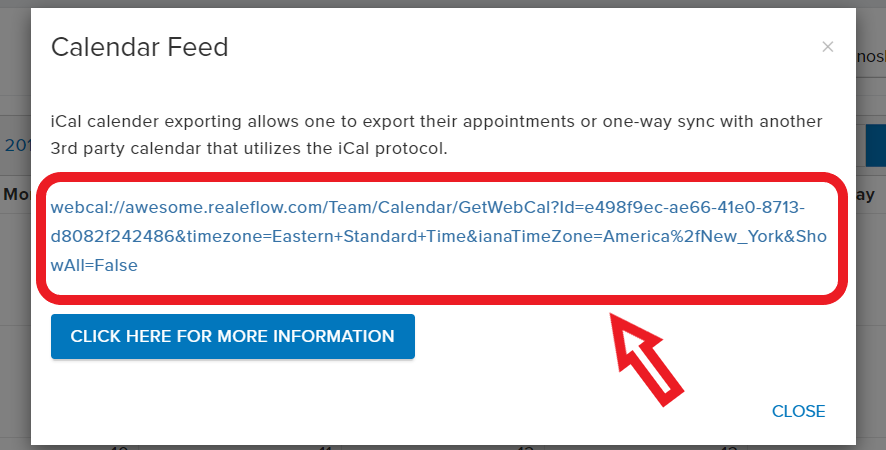 Google Calendar:
1.    Once in Google Calendar click on 'Other Calendars', then click 'Add by URL'

2. Next paste into the URL in the pop up and hit 'Add Calendar'
*Once added you will see it listed under the Other Calendars section.

Outlook:
1. For the new versions of Outlook follow the steps above for Google Calendar.
For Older versions of Outlook:
1. Go to Tools, then select Account Settings from the drop down menu
2. Next click on the Internet Calendars tab, then hit New
3. Paste in the link provided in Realeflow, then hit Add.  You calendar is now synced.