Do you have a specific piece of information that does not fit into any of the available fields in your contact or property files?  If so, custom fields are the solution. 
Custom Fields are fields that you can label specifically for your needs that can be found within any Property or Contact file in the Custom tab section.
 Label your custom fields one time and they will appear in all of your existing and future Contact and Property files.  There are a total of 28 custom fields that can be labeled for both Properties and Contacts

Creating Custom Fields
1. Once logged into your account, in the Top Navigation go to the Admin/Account Icon in the upper right corner of the Homepage

2. In the drop down menu select 'Settings'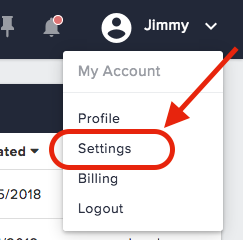 3. Under 'Settings' on the left hand side of your screen select 'Custom Fields' 

4. Here you will see Custom Fields for both Properties and Contacts
**There are 28 total custom fields for both Properties and Contacts
5. Once you are finished labeling click 'Save' at the bottom of the Custom Fields section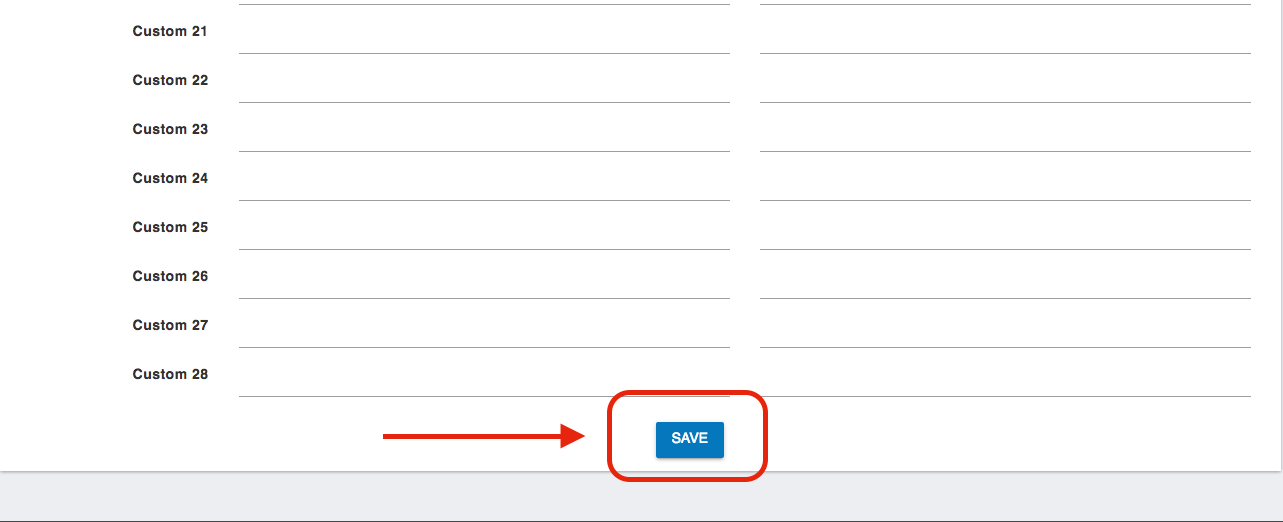 **After saving these custom field labels, they will now appear in all pre-existing property and contact files as well as in any new property and contact files you create.

Where to view the Custom Fields in a Property or Contact File 
Property File:
When in a Property File you will see the 'Custom' tab- click here to access the Property Custom Fields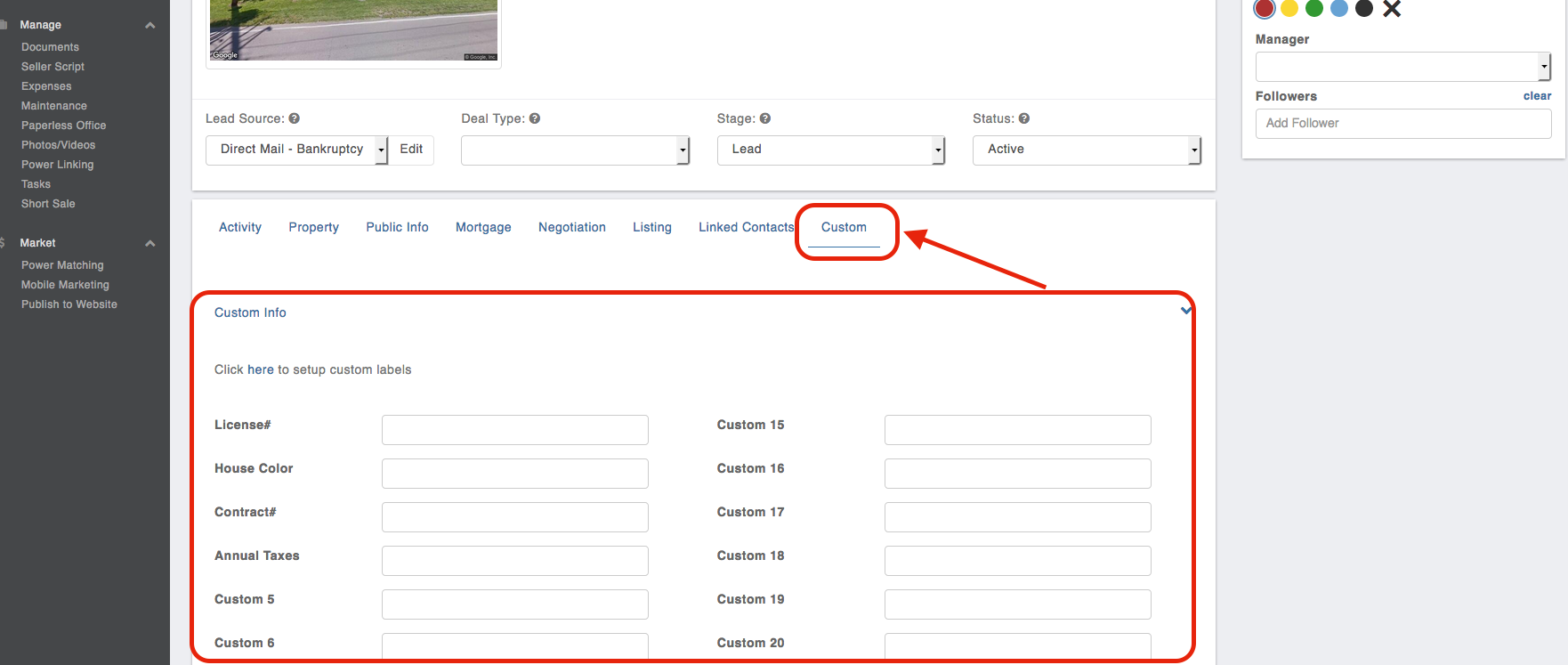 Contact File:
When in a Contact File, you will see the 'Custom' tab- click here to access the Contact Custom Fields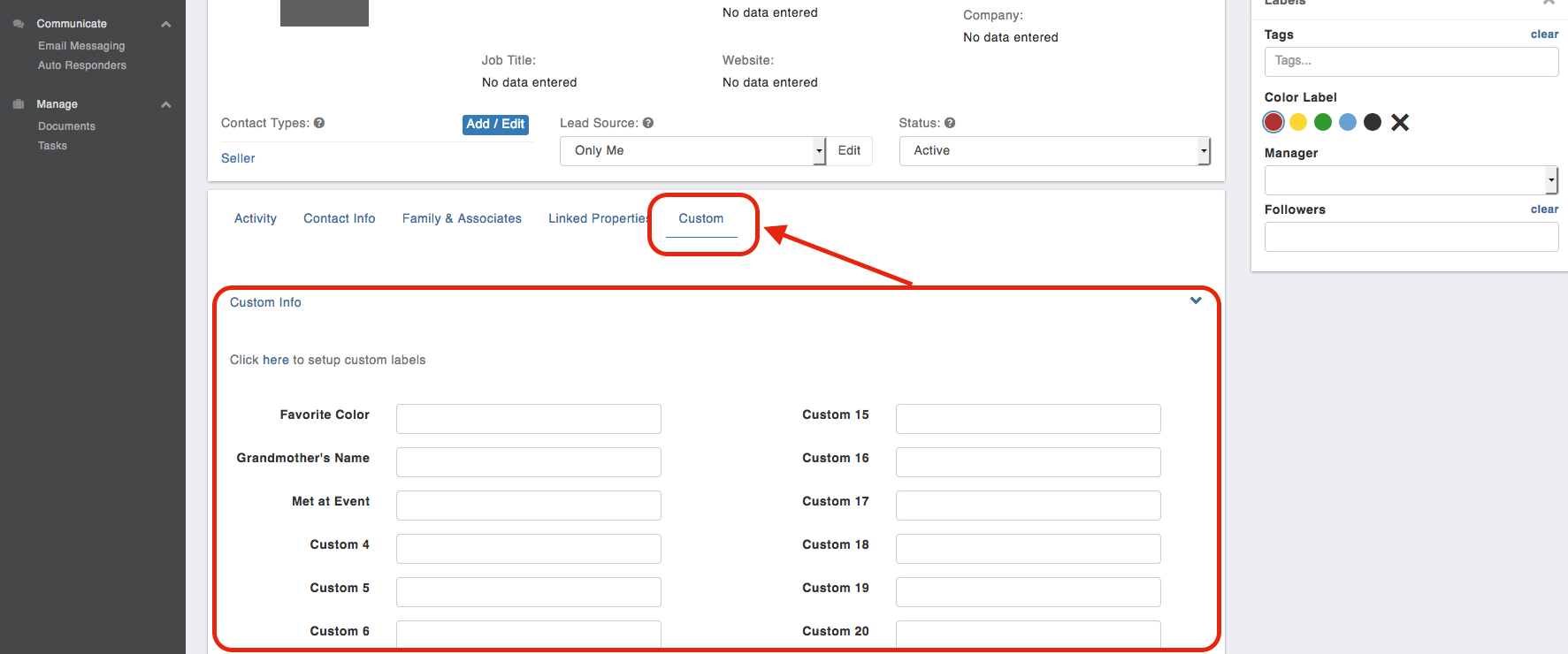 Editing Custom Fields
1. Follow steps 1-3 from Creating Custom Fields to be able to edit, or within a Contact or Property file, in the Custom tab- click on 'Click here to setup custom labels' which will bring you to same area to edit those Custom Fields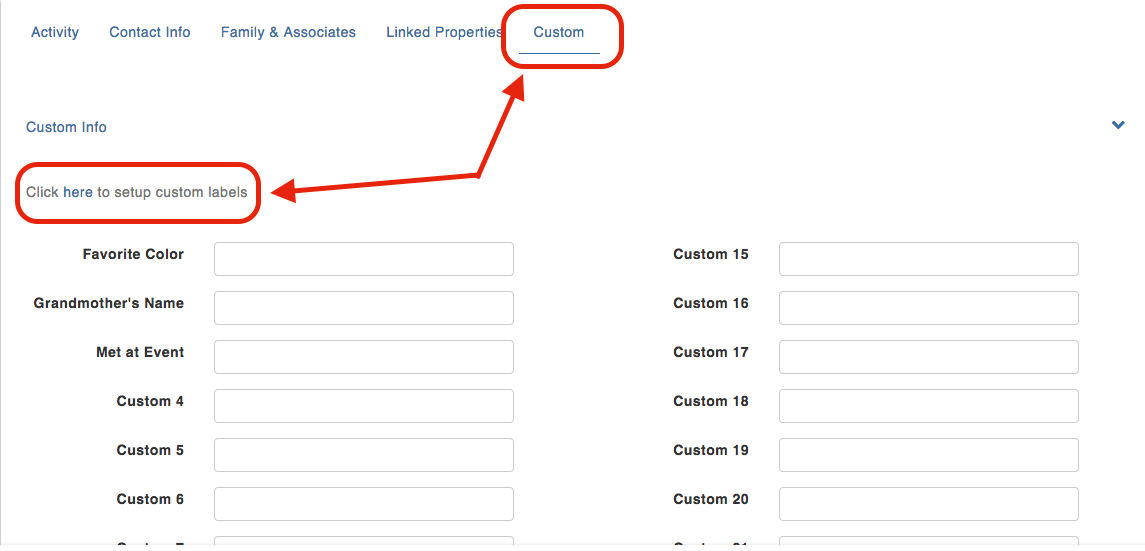 2. Click into the Custom field you would like to edit. Delete the current entry and enter in the new label for that field

3. Click 'Save' at the bottom of the Custom Fields section and now your custom fields have been updated for every Property file or Contact file depending on what you were editing